Shayla Rivera is a Puerto Rican/American stand-up comedian who uses observational and self-deprecating humor to point out that the truth is the funniest thing out there. Rivera's material is intended for mature audiences as she reports her observations of the common experiences in our everyday life. Her point of view comes from being herself, a woman, a Latino, a mother, a rocket scientist, a mystic, etc., "You know, a typical human being", she says. She will often base her humor on observations of our cultural differences and refers often to her childhood experiences in Puerto Rico and the culture shock of moving into the American Culture at the tender age of 17. Rivera enjoys a fan base that crosses age groups, genders, and cultures; she is respected in the comedy community as a great comedian to watch and work with.
Shayla has appeared on television shows such as "Comics Unleashed," "Xtreme Fakeovers," "National Lampoon's Funny Money," "Funny is Funny" and many others.  She has been a guest on the "The Dennis Miller Show," "The Roseanne Show,"  "The Martin Short Show."  She was featured in the "Paul Rodriguez Latin All Stars" and was part of the Comedy Central special, "Comedy Rehab" with Paul Rodriguez.  She has performed and headlined on entertainment programs for Univision, Galavision, HBO Latino and on "The Latino Comedy Jam" for Telemundo.  She was named "Funniest Latina Comedian" by the organization "Latin 2015."
Shayla is also an International Keynote Speaker, TEDx Speaker, TV & Radio host, Emcee/Host, Actor, Writer, Seminar Facilitator and Panel Moderator.
Listen to Shayla every Wednesday starting between 9:15 to 9:20 am PST
"It's Rocket Science with Shayla Rivera on Howie's Morning Rush"
Lake Tahoe Radio | KRLT 93.9 The Lake
See more about Shayla on the Speaker page. Watch fun videos of Shayla on her youtube page.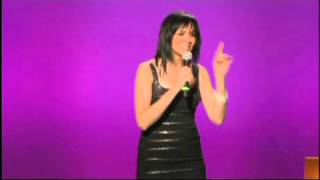 Comedy At Lensic Performing Arts Center - Santa Fe New Mexico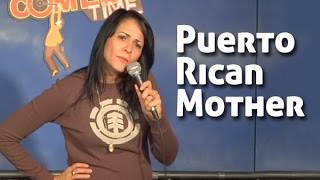 Puerto Rican Mother (Stand Up Comedy)
Comedy At Lensic Performing Arts Center - Santa Fe New Mexico

Had a great time with my Friends and Paul Rodriguez at the The Lensic Performing Arts Center in New Mexico. Enjoy this portion of the "Comedy Rehab" show which aired on Comedy Central.

Puerto Rican Mother (Stand Up Comedy)

Shayla Rivera got a restraining order for her mother.